Wine and art have always been strongly linked by the passion and dedication they are both born of.
Research and attention to tradition makes for top-quality wines
The Buscaglia Wine Estate, in collaboration with the University of Milan, has recently performed studies, analyses, research and tests which have unmistakably established the unequivocal potential of our vineyards for the production of remarkable, full-bodied and and long-lived reds.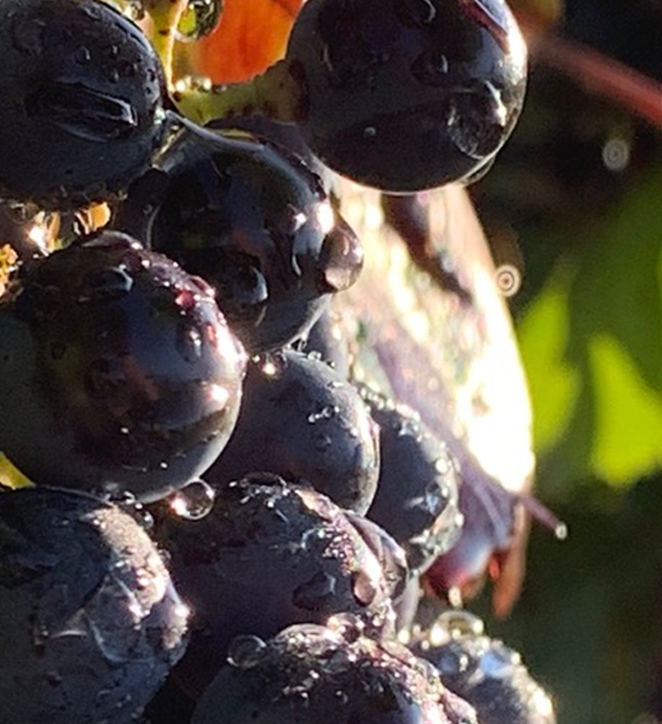 "The vine is a living thing and
it must be considered as such"
Italian Federation for Independent Winemakers

The company is a member of the Italian federation of Independent Winemakers, a non-profit organisation that seeks to promote the image, work, interests and the technical & economical requirements of independent winemakers in Italy. This includes winemakers who carry out the complete winemaking process from grape cultivation to bottling and sales of the final product.
Today the association has more than 1300 members but ideally we protect the interests of all winemakers in Italy who perform the same duties.
The goals of Independent Winemakers is that Vigneron remains on the land:
• To make wine
• To conserve the land
• To protect the landscape
• For the great joy of the consumer

Wine and art have always been strongly linked by the passion and dedication they are both born of.

The fox on our label is taken from a work by painter Maurizio Immovilli, whose pictorial language is rich in expressions that are blended with images from the natural world.

The stylised fox is here as a symbol of unrestrained communication with nature, in a poetic, unreal world.
Thus, here the Fox's head is upturned as if it were listening to 'the sound of silence' or a faraway echo – painted with the same colour dreams are made of.

There is a chromatic and symbolic correspondence in the image of the fox meant to recall the beauty of nature, the toughest routes, the hardest struggles that have lead to the intriguing challenge of taming our tough grapevines, the only aim being to create top-quality wines that only real nature-lovers, dreamers and poets can appreciate.
Domenica 15 - Domenica 22 - Domenica 29 Maggio 2022
Festa del Bonarda a Rovescala
Banco d'assaggio con possibilità di acquisto
Pro Loco Rovescala